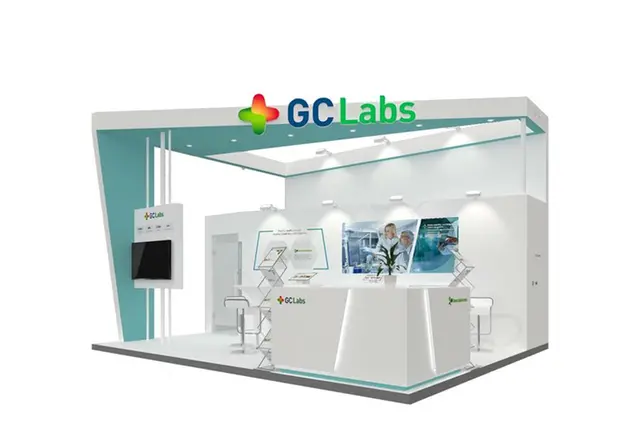 Medlab Middle East is the world's largest exhibition specialising in diagnostic testing, mainly based in the Middle East and African countries
GC Labs, a leading clinical laboratory in South Korea, will participate in Medlab Middle East in Dubai, UAE. At the event, GC Labs plans to strengthen its preemptive position and hold business expansion in the Middle East and African diagnostics market.
Medlab Middle East is the world's largest exhibition specialising in diagnostic testing, mainly based in the Middle East and African countries. This year it will be held at the Dubai World Trade Center (DWTC) for four days from February 6 to 9.
GC Labs will be presenting at booth #Z4.E42 in Medlab, showcasing its portfolio of accurate diagnostic testing and unparalleled performance.
The company will show its testing excellence which has been recognised for its international level of accuracy and precision by obtaining certification for the first time in Korea in the Vitamin D Standardization Certification Program (VDSCP) and Hormone Standardization Program (HoSt).
Also, its testing capacity will be highlighted, including over 5,000 test items composed of routine and specialised clinical tests. It conducts over 92 million tests every year with 24/7 operations and a state-of-the-art total laboratory automation (TLA) system.
In addition to diagnostic testing services, GC Labs plans to expand its global market offerings in earnest from the event. This includes lab consulting services and comprehensive medical check-up programmes, which are expected to create new growth dynamics for its overseas business.
"The Middle East is recognised for its high market growth in the field of diagnostic testing. From early on, GC Labs has laid the groundwork for entering the emerging region by forging partnerships with UAE, Saudi Arabia, Jordan, and Bahrain, among other countries. Taking the stage at Medlab is a big moment for us as we are looking to positively expand our networks abroad and create new business opportunities." says Dr. Eun-hee Lee, M.D., Ph.D., Chairman of GC Labs.
---
About GC Labs
GC Labs is South Korea's leading clinical laboratory that also specializes in infectious diseases and serves as part of the Global Diagnostics Network. GC Labs has enabled patients to receive an accurate diagnosis and the right treatment with unrivalled quality of routine and specialized clinical tests. Around 800 employees at GC Labs offer more than 5,000 tests and test combinations, ranging from routine tests to highly esoteric molecular and genetic assays.
With more than 40 years of accumulated know-how, GC Labs values the principles of providing the best treatment for patients even in unpredictable medical environments through passionate and ceaseless efforts. Not only domestically, but also GC Labs has managed to expand overseas by entering a Lab Service Agreement with 20 institutions across 15 countries worldwide. GC Labs is qualified with world-class medical standards of medical manpower, level and infrastructure.
For further information, please visit our official website www.gclabs.co.kr/eng.